Here are my tips and drugstore favorites for restoring health and balance to your hair whether you're wanting to grow it long or keep it long!
I have naturally straight, medium to thick brunette hair, which has been colored. I actually have colored my hair within the past year. Multiple times. So don't think you can't get your hair back to health if you've treated it. It just takes consistency, patience, and the right products! These are just products and tips that work for me, everyone is different so there isn't one right way to grow your hair.
---
1. WIDE TOOTH COMB
I didn't think it was a big deal if I used a paddle brush when my hair was wet but I have seen a big improvement on the amount of hair I shed once I started using a comb on my wet hair and even before using my regular brush on dry hair. I comb through my hair before I wash it, this gets most loose hairs out before showering (your drain will thank you). This isn't necessary but I hate washing tangly hair. I got a set of different sizes at Walmart, and they are super affordable.
2. THE RIGHT SHAMPOO & CONDITIONER
Your shampoo and conditioner are a team, I rarely buy the same products after I run out of the last because I like to mix it up. This is also better for your hair, as product build up can really mess up your 'do. I also like to try different conditioners with different brand shampoos to see which companies' formulas do better on my hair. Right now I'm using John Frieda Frizz Ease Straight shampoo and conditioner and I'm loving it so far. It smells so good and my hair is smoother and healthier feeling.
Past shampoo favorites are:
Redken
Clear 24/7 Total Care
SheaMoisture African Black Soap Deep Cleansing Shampoo
Garnier Whole Blends Honey Treasures
Past favorite conditioners are:
SheaMoisture Yucca & Plantain Anti-Breakage Strengthening
Herbal Essences Arabica Coffee Fruit
Loreal Total Repair 5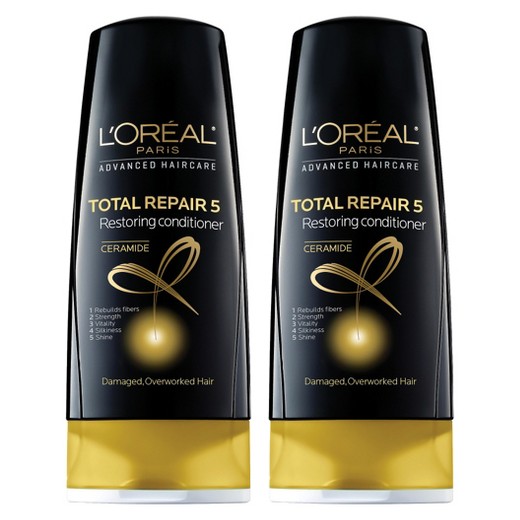 3. POST SHOWER TREATMENTS
Okay, so this is where I get obsessive… and sometimes go overboard. I stress applying at least one moisturizing spray or preferably an oil/serum. I don't like sprays because they actually make my hair feel drier. I do not use a detangling spray; I don't know if that's worth mentioning, but if you find the right post-shower care you probably won't need any extra help. If I am using a spray I will apply it first to the end of my hair and then comb thru it. Next, I apply any oils and serums to the ends of my hair, trying not to go up to far. I focus the bulk of product to the very ends of my hair between my palms to make sure they are coated and get the extra product off my hands. I try to use no more than three post-shower products of any kind at one time, it is easy to get carried away though!
My favorites are:
John Frieda frizz ease extra strength (absolutely love this, a little goes a long way)
Maui Coconut Dry Oil (just a couple spritz on dry or wet hair and it'll shine & smell good)
Sexy hair straightening serum (if you straighten your hair this will protect it and keep it shiny and straight longer! Plus it smells like strawberry)
4. HAIR MASKS
Hair masks are a must if you want your hair to stay healthy year round. The ends of your hair will get much dryer the longer it grows and winter and heat styling are uber damaging to fragile ends. I have used a lot as I mentioned in my Briogeo review, but my favorites are:
Shea moisture
Organix
Castor oil and olive oil/coconut oil/almond oil DIY mask


---
Feel free to ask me any questions in the comments below, I'd love to help you find the right products for your hair! As always feel free to leave a like and follow my blog for more!